History
Toni, originally from Naples, Italy grew up in a family of traders, whose main activity is the production of bread. Therefore, his knowledge of elaborating bread dough is carried in his blood and enables to him to create his own formula for pizza dough.
On February 23rd 1981, Toni arrives in Malaga in search of opportunities during the coup d'état and in the midst of the so-called Movida madrileña's explosion. The Costa del Sol is experiencing its golden age. For 3 years he works as an employee in different locations in the marina of Marbella and Puerto Banús. There, one of his best friend, Andrea of the famous Sinatra Bar introduces him to his new partner with whom he opens his first restaurant-pizzeria in Puerto de la Duquesa. This join venture lasts for more than twenty years and its success is largely due to the incorporation of the formula that Antonio has created to make his pizzas, the most popular dish of the menu.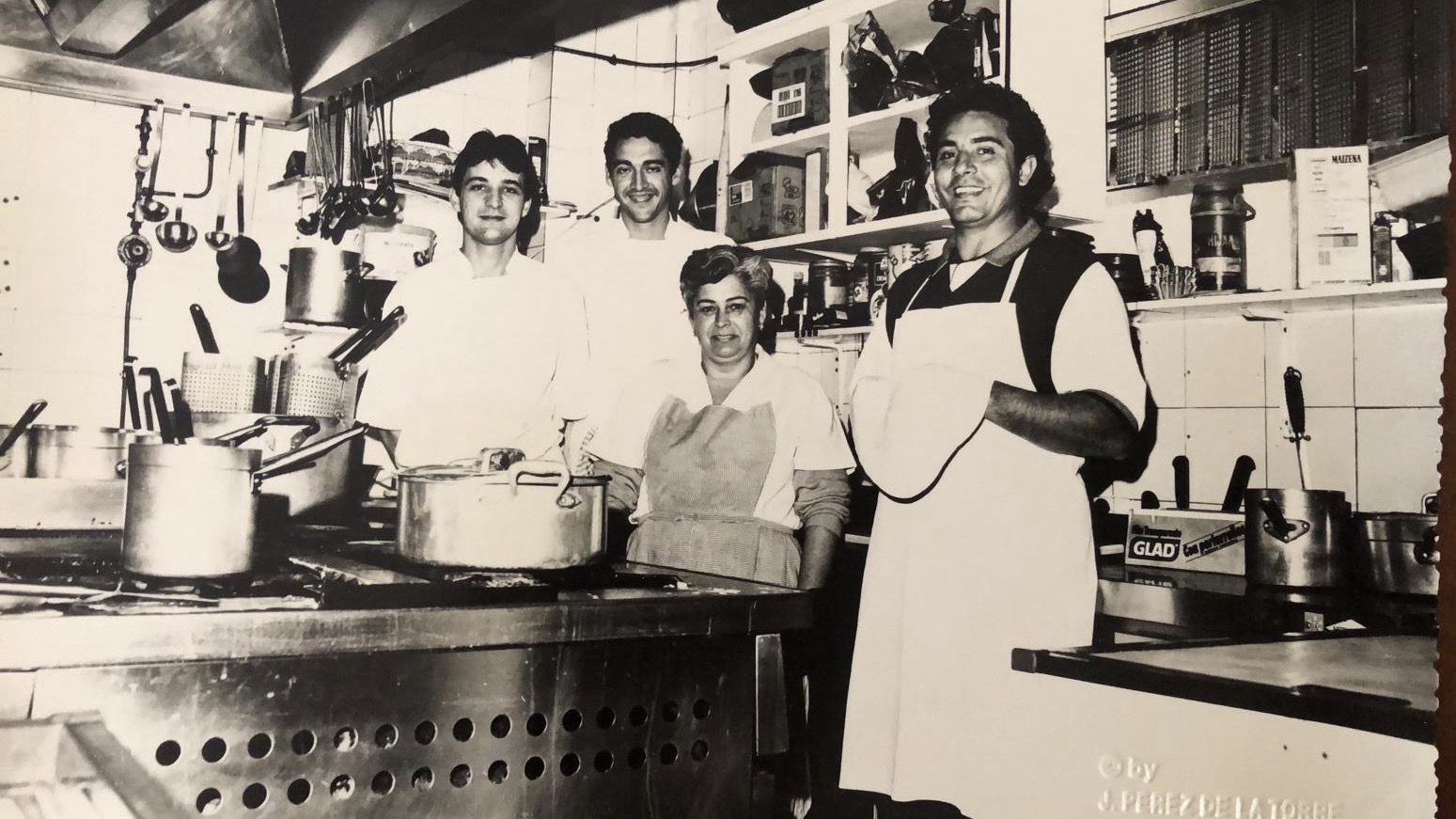 In 2003, Toni opens the first pizza shop from the Paparazzi Pizza & Pasta group (Antonio's sole property business) "Paparazzi Pizza Puerto" in Puerto de la Duquesa, a new concept of eat and go pizza portion. A completely different type of business which has nothing to do with the place that Antonio and his partner are running. The pizza shop is located in a leisure area with a large tourist influx and is highly appreciated by night owls who make it a success.
In 2005, Toni wishes to carry on growing, and opens a second "Paparazzi Pizza & Pasta Restaurant" (near to mercadona of Sabinillas), with table service and an extended menu, not only pizza, but also pasta, meat and fish are offered. . In order to avoid competition between himself and his partner, the new restaurant is opened in another area of Manilva, focused on a different clientele and with a distinct concept.
Paparazzi Pizza & Pasta arrives in Estepona (Malaga) in 2006, establishing itself today, since its opening, as one of the leading pizzerias in that municipality..
Finally, in 2007, Antonio decides to sell to his partner his shares of the business they founded in 86 . He is now free to entirely devote himself to his own businesses and to expand his brand "Paparazzi Pizza & Pasta".
Its last opening is in 2008 near the Paseo Marítimo de San Luis de Sabinillas (Manilva), "Paparazzi Pizza Playa" and it is now positioned to reach all areas within the municipality.
Nowadays, the PAPARAZZI brand is highly recognized in the municipality of Manilva (Málaga). For the quality of the product, for its competitive price, and for being the first to offer home delivery to all the corners of the municipality.